Adobe Photoshop: Using a Mask on an Adjustment Layer
By Michael Meyer, Professional Photographer & Former Photoshop Student
This is a technique that's a little bit advanced but, once you get the hang of it you'll want to use it a lot because of its flexibility and power.
Here's the "before" shot of a nice storm rolling in at the beach. (I love storms at the beach, by the way.)

I wanted to add some contrast and darken the clouds to better accent the impending doom, but I don't want to make any permanent changes to the image. The best way to add non-destructive edits (that can be removed or modified later) is to add an adjustment layer that floats over the original image. Let's give it a shot:
Open up the image you wish to modify.
Click on the Background Layer in the Layers panel.

Select Layers > New Adjustment Layer > Curves. You can give the new adjustment layer a descriptive name, or just accept the default name as shown below. Click OK.

Take a close look at the panels on the right of your screen (and shown below). You'll see the new Curves adjustment layer in the Layers panel, and the Curves Adjustment panel opens up on top.

A quick way to adjust the overall contrast in an image is to raise the highlights and lower the shadows into a classic "S" curve. Remember, the steeper the curve, the higher the contrast.

The bad news is that by the time the clouds and sky look good, the beach and parts of the water are now way too dark.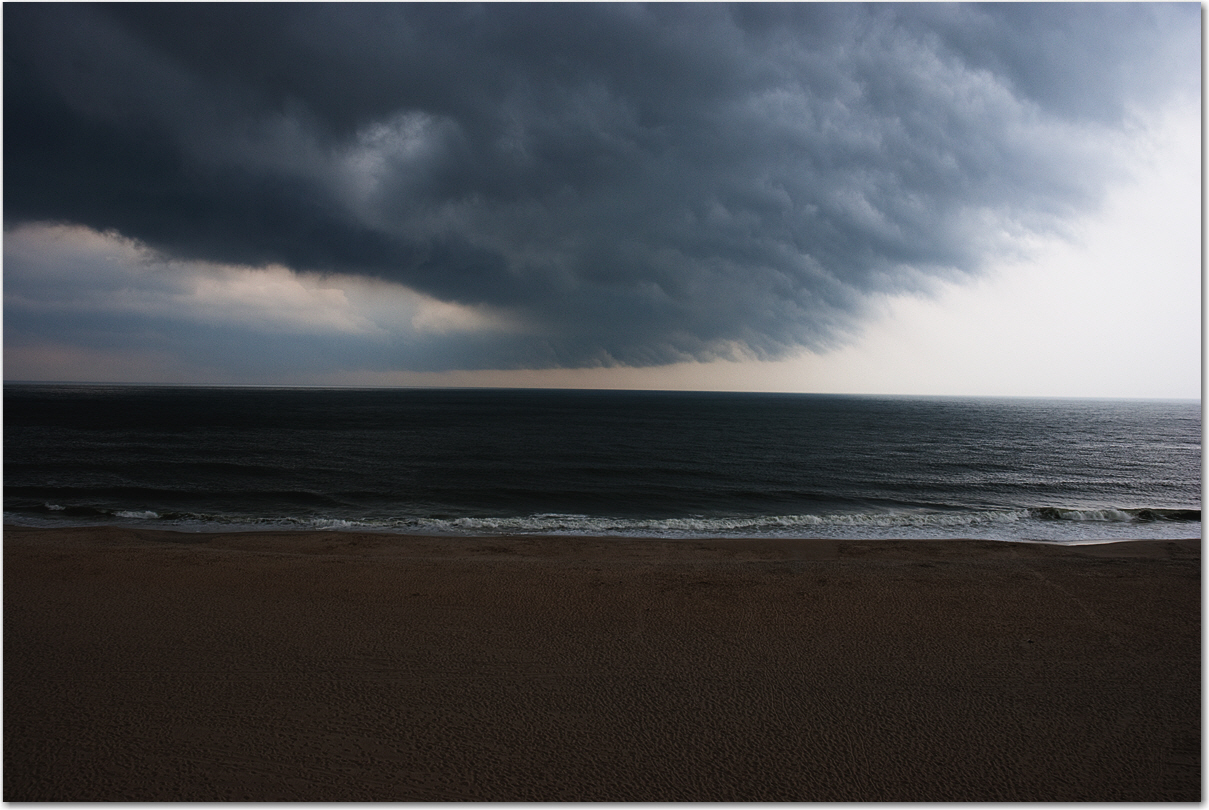 The good news? It's a very easy fix. Take a second look at our new adjustment layer.


See that white rectangle on the right? That's a mask. The white color indicates that our adjustment affects the entire image underneath. If we add a little black paint to the mask we can selectively control where our adjustment is applied. Here we go:
This is a very simple example of painting on a mask, but you can work with multiple adjustment layers and paint on the various masks to limit your adjustment to certain areas. Try doing that with an enlarger in the darkroom. Let me tell you, it would take a considerably larger amount of time.