Adobe Acrobat X: Using Acrobat for Electronic Plan Review
by Barb Binder
I had an opportunity last week to teach an Advanced Acrobat X class for one of the well-known ski towns in Colorado. The folks in my class were responsible for reviewing building plans from architects, engineers and even the untrained homeowner scribbling on a napkin to make sure that the plans adhered to the local building codes. In the past, this was a painstaking process, handled on paper. I was hired to help the reviewers implement an electronic workflow.
As a long-time Acrobat trainer, this took me into an area I've rarely spent much time: using the engineering tool set. We looked at controlling layer visibility and print options, learned how to measure distance, area and perimeter, including how to control the measurement scale which is anything but obvious in Acrobat X, and became adept at controlling magnification with the Pan & Zoom and Loupe tools (which turn out to be really useful on large, detailed drawings while being barely worth a mention on 8.5 x 11" documents.)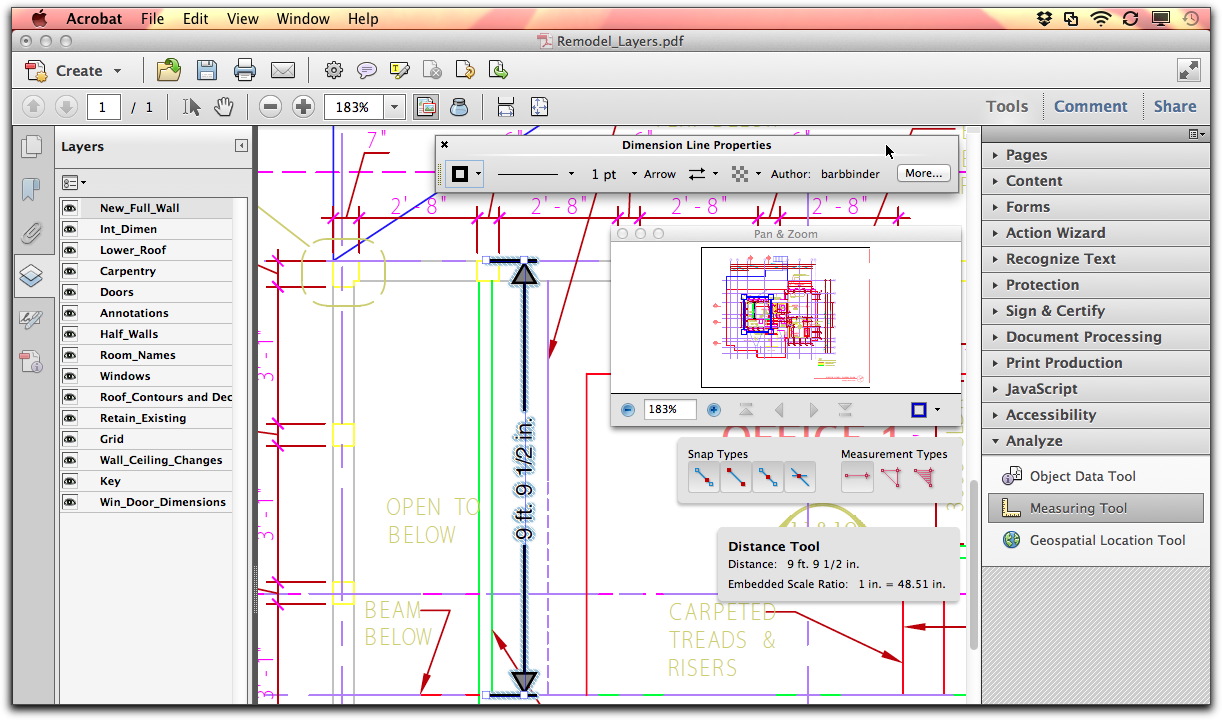 The students were excited to be able to verify the size of windows, to double-check ceiling heights and the distance between gas lines and electrical outlets. They learned to enter their feedback directly on the drawings using the Annotation and Mark-up tools. The Cloud tool was a favorite, because it stands out from the usual straight lines found everywhere else on the drawings.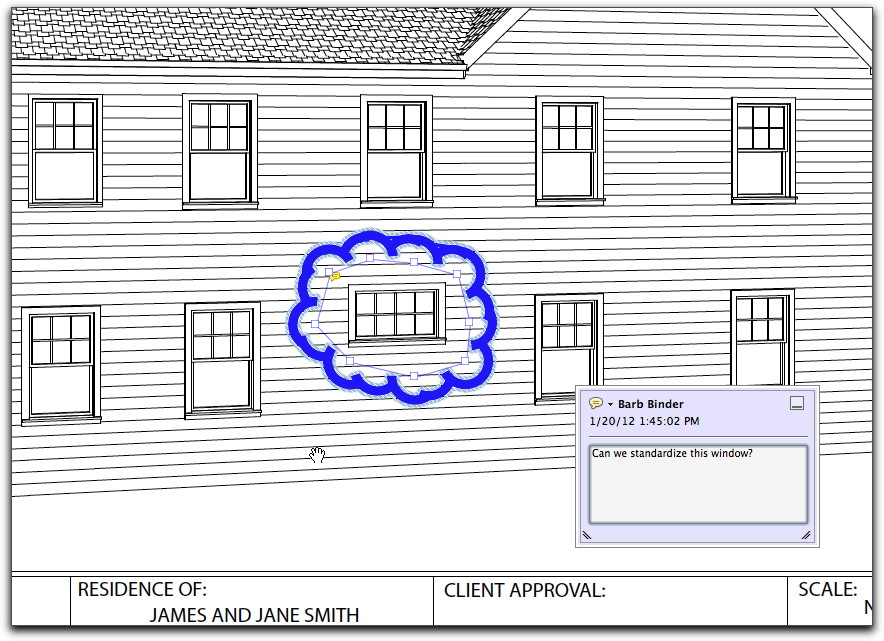 We learned how to add links from the drawings to the specific sections on code they were concerned about and how to add stamps like APPROVED or REJECTED as they finished up their edits.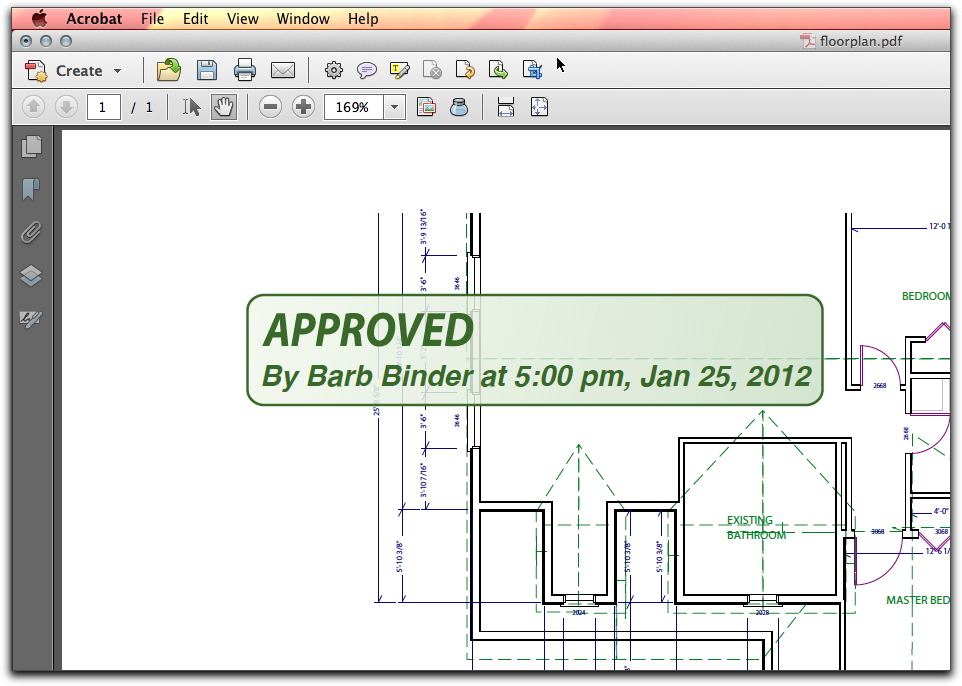 We wrapped up the class by learning how to initiate a Shared Review with Live Collaboration so that the reviewers could collaborate in real-time with the other reviewers, and eventually include the architects and engineers.
This was the first class in a long time (Acrobat or otherwise) where I felt like I learned almost as much as the participants. And I loved seeing how happy they were as they started the move to an easier, more streamlined plan review process.