Adobe Photoshop: Reversing a Vector Mask
Such a simple request, but not one of Photoshop's most "discoverable" features. As a regular user of (raster) layer masks, I know that I can select a layer mask and choose Image > Adjustments > Invert (Cmd+I)  to invert the display to quickly change a mask from this: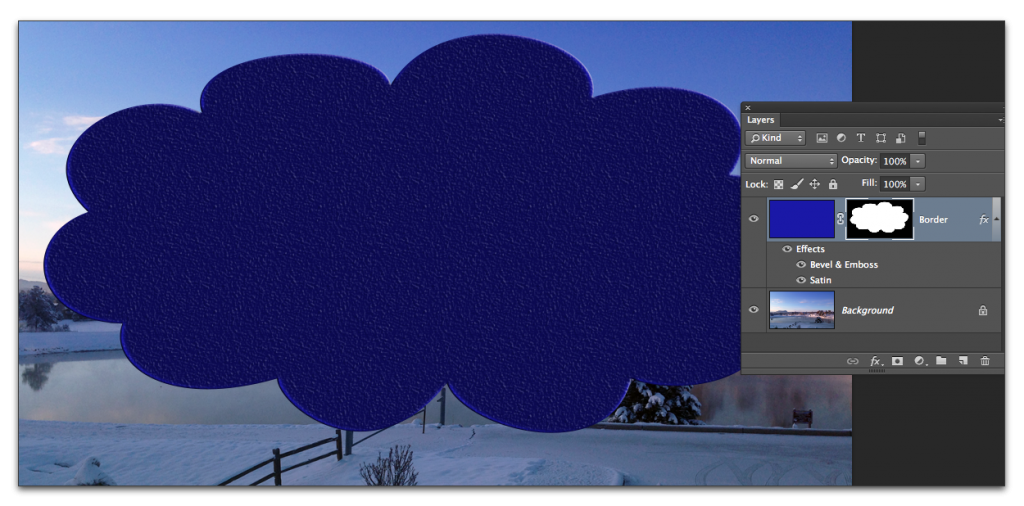 to this: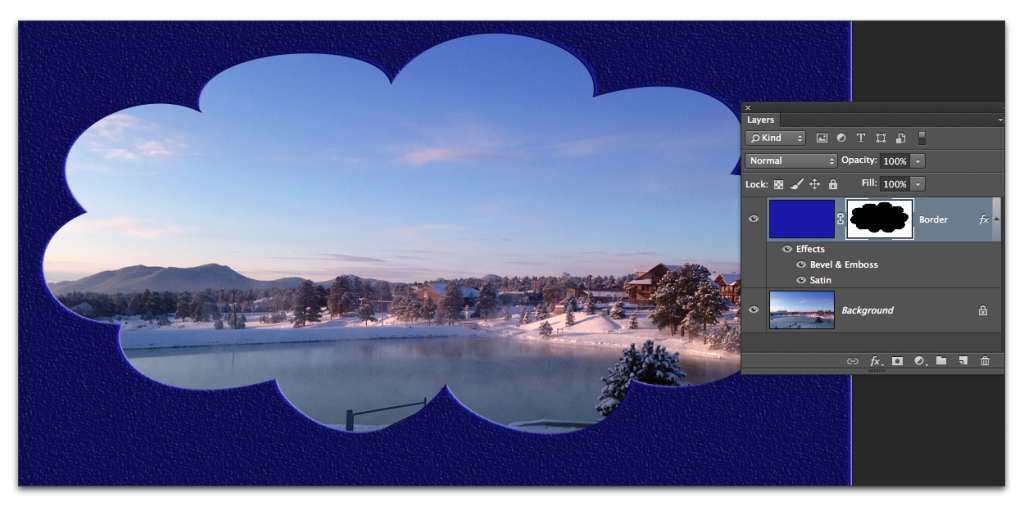 Remember that when it comes to layer masks, black conceals (the pixels on the masked layer), while white reveals them. There's nothing wrong with layer masks, but sometimes vector masks are a better solution. Vector masks have the advantage of crisper edges, and they are completely editable using Bezier curve-editing skills. This afternoon, I needed a vector shape to reveal the pixels on the layer below, but I kept getting the opposite result, much like the top image, above.
Can one reverse the default vector mask behavior? Yes, but you do it as you create the mask.*
Open a document with two stacked layers.
Drag the layer you want to show under the layer you want to mask.
Use the Pen tool, the Freeform Pen tool or one of the shape tools to draw a path. Don't forget to set the Tool Mode to Path in the Options bar before you start drawing your mask.

Use the Path Selection tool to select the path.

Choose Layer > Vector Mask > Current Path.
The result is a mask with white background and a gray shape. With vector masks, gray conceals (the pixels on the masked layer) and white reveals them.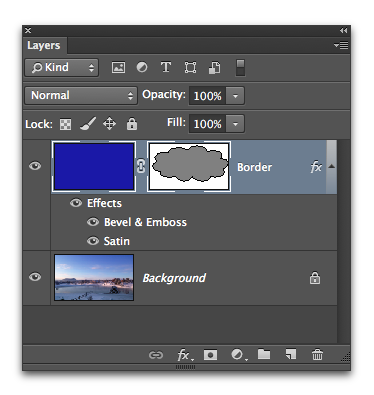 I've used Photoshop for years, and never needed to reverse a vector mask to achieve the desired result, until today. If you just want to create a normal vector mask, follow steps 1-3 and skip to 6. If that produces the exact opposite of your intended mask, delete the mask, and follow steps 1-6.
* If you already have a mask, and want to invert it, open the Paths panel. Copy your vector mask to a new path, and delete the original mask. Pick up with step 4.