Adobe InDesign: Why Can't I Select Anything?
I am experiencing issues with the Selection tool. The tool is not selecting any text or graphic box. Is there a setting that I might have changed? Any advice would be great!
Looking at your file, so I can see that you built your left body page on the left master page. (Note: master pages were renamed parent pages with the 2022 update.)
It feels like the Selection tool isn't working because you have to be on the master page to reselect those objects. Unfortunately, this sort of thing happens all the time. We think we are on one page, and find that we on another.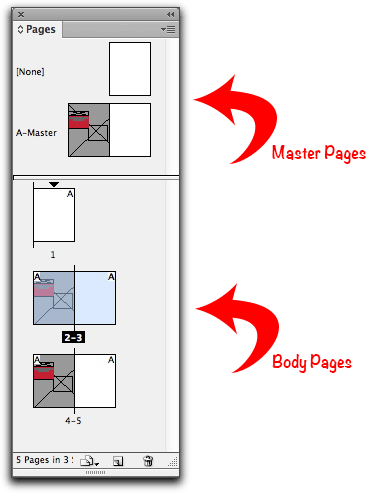 Fortunately, there is a very quick fix:
Window > Pages panel
Double click the left master page icon to display the left master page.
Select the Selection tool (the black arrow)
Edit > Select All
Edit > Cut
Double click a Body page icon to display the appropriate body page.
Edit > Paste in Place
Remember: only repeating elements (headers footers page numbers) go on master pages.
It worked!  Thank you for your help and the reminder!