Adobe FrameMaker: Footnotes Breaking Across Pages
One of my regular FrameMaker layout jobs is chock full-o-footnotes. I know from polling many FrameMaker students over many years that most FrameMaker users don't use very many footnotes, if any. Wish that was true for me, but it isn't, and that's why I still hold out hope that someday, somehow, FrameMaker footnotes will automatically split across pages. In the meantime, what's a girl to do? This question came across my desk this morning, and this post is on how I deal with it.
When a footnote can't fit on the same page as its reference number (see the figure below), FrameMaker will send the entire footnote to the next page. The only good news is that FrameMaker will also omit the line above the footnote, allowing us to find each occurence, even when zoomed out to a Fit Page in Window view.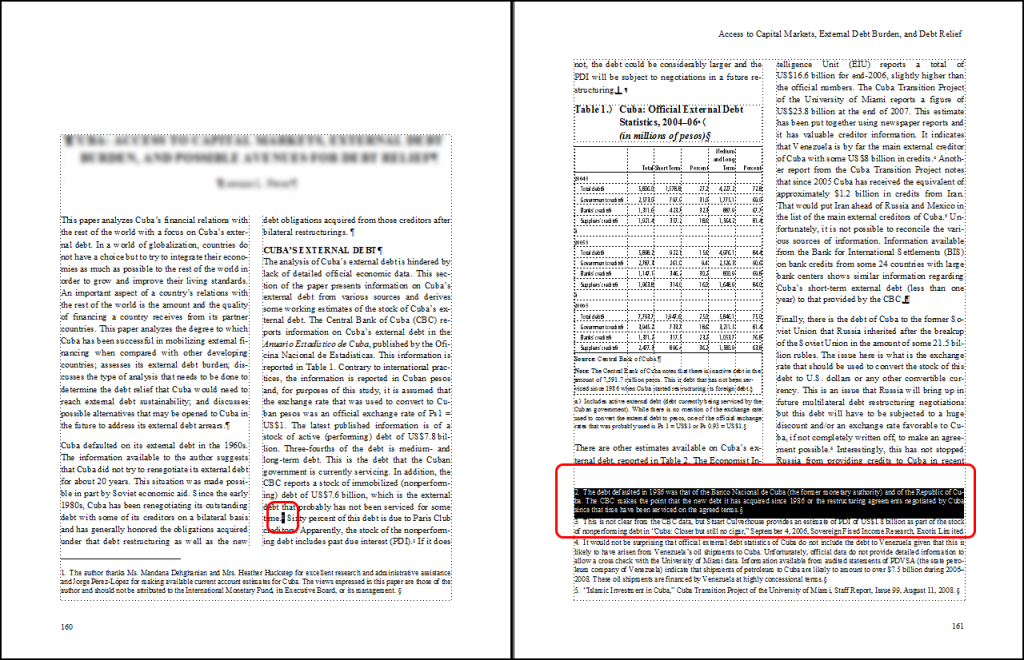 Once I locate a problem footnote, I adjust the line breaks by playing with the Keep settings and/or the Widow/Orphan lines. In this case, I set the Widow/Orphan lines to 6 to move the final 6 lines to the top of the right page, taking the footnote reference with it.
The result is twofold: the footnote reference number now appears on the same page as the note (yay!), and the footnote rule has reappeared.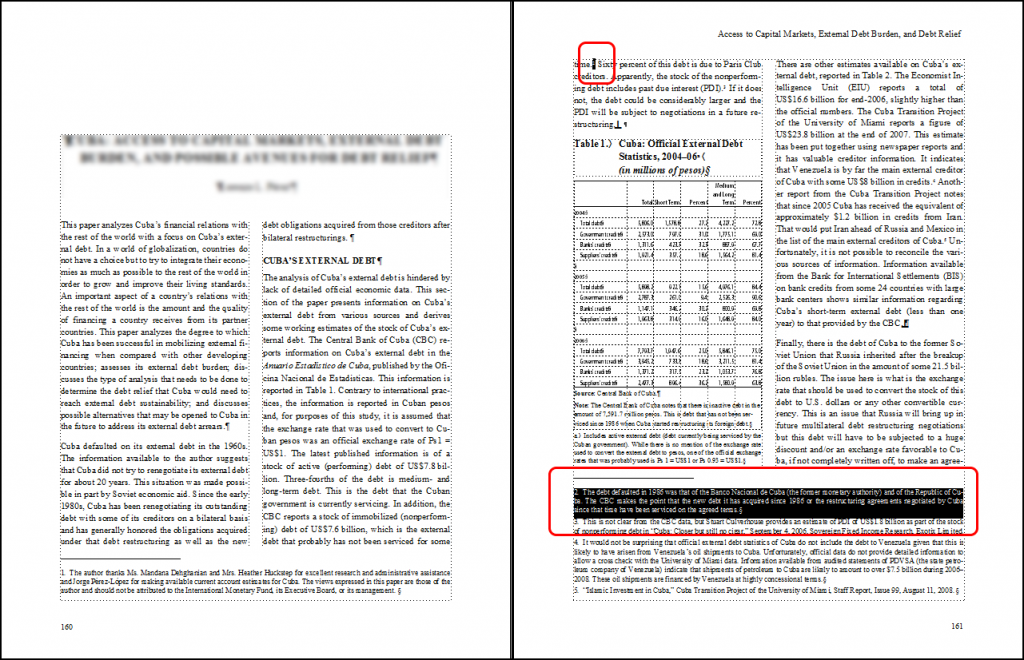 Too much trouble? You can always use endnotes.
If you'd like to receive notifications about future Rocky Mountain Training blog posts, our classes, or just want to stay in touch, please like our Facebook page.