Adobe FrameMaker: Line numbers
by Barb Binder, Adobe Certified Instructor on FrameMaker
Updated: May 22, 2020
Sometimes the appearance of a new feature in your favorite software application makes you immediately wonder how you ever survived without it.
So how about those new line numbers in that showed up in Adobe FrameMaker 11? I wasn't immediately bowled over by their appearance, but I must admit they quickly grew on me. My first application was in class to guide my students to a certain area on the page. It's so much easier for my students to follow the request to "click at the end of line 131 on page 2" than to follow, "go to page 2, and click at the end of the 3rd paragraph in the 2nd column". My FrameMaker students are happy to incorporate the line numbers into their own workflows after class is over when collaborating with their co-workers.
If you intend to use line numbers in your FrameMaker workflow, there are a few things you should know:
a.)   Choose View > Line Numbers to hide or show the numbers in FrameMaker version 11 and later.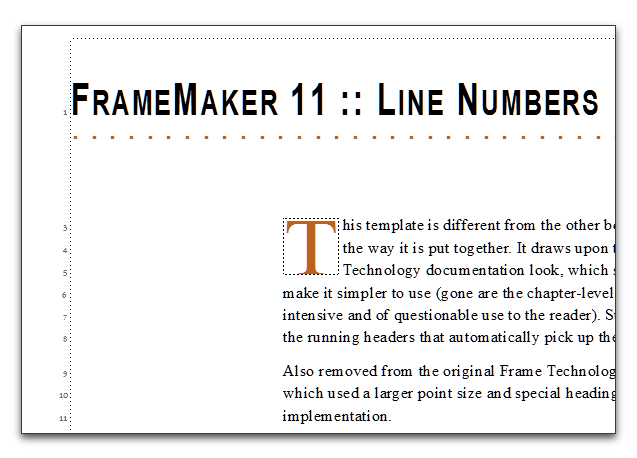 b.)  Choose Format > Document > Line Numbers to change the look (including font, size and color) and to start numbers over on each page.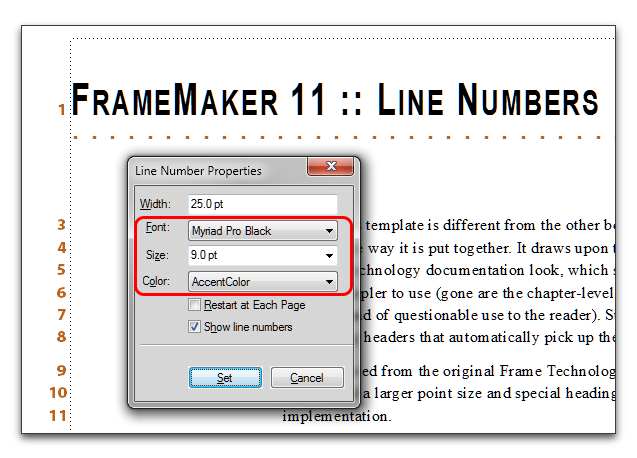 c.)   Line numbers display with a white background that you will not notice if your margin is white. You will see the white background if the numbers display on top of a colored background. You can set the width of the white background along with the other line numbering properties.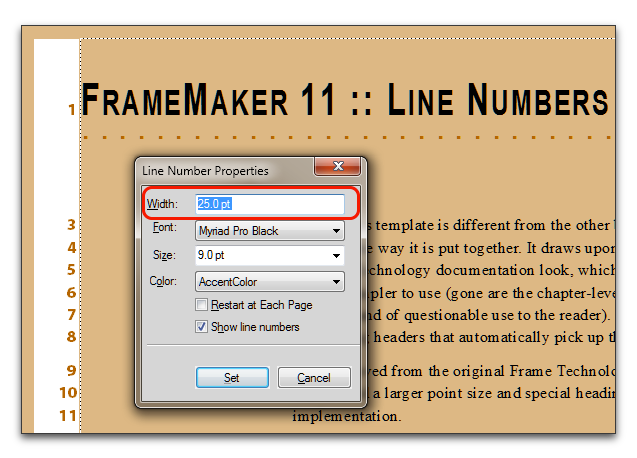 d.)  Line numbers will print, but the white background doesn't.