Adobe InDesign: Tables That Won't Accept Table and Cell Styles
You've got to love styles in InDesign. Did you know that you can set up a Table style that, when assigned to a table, can call in one or more Cell styles? And that Cell styles can call in Paragraph styles? And that Paragraph styles can call in both Character styles and GREP styles? What I'm saying is that you can set up one-click formatting for an entire table, if you plan carefully enough. The only difference between the two views of the table shown below is the assignment of a single table style to the table on the right.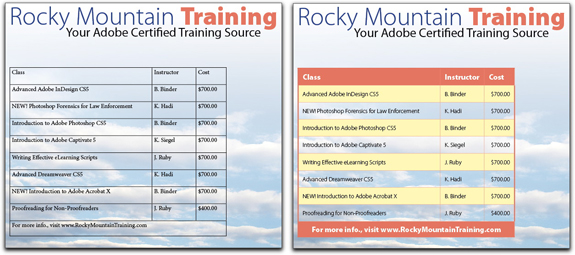 However, even the most carefully planned nested styles don't always reformat our tables with a single click. They work great on a test table that we add within InDesign, but they don't work on the tables we import from Word, for example. What's going on?
I blame it all on how hard InDesign works to honor Word's formatting as we place our files. When I import text and tables into InDesign, I usually don't want to import all of the manual formatting that inevitably comes with the file, and I don't want any of the table formatting. What's a girl to do?
Option A: After you choose File > Place, but before you select the Word file from your folder, turn on Show Import Options. Then pick your file and chose Open.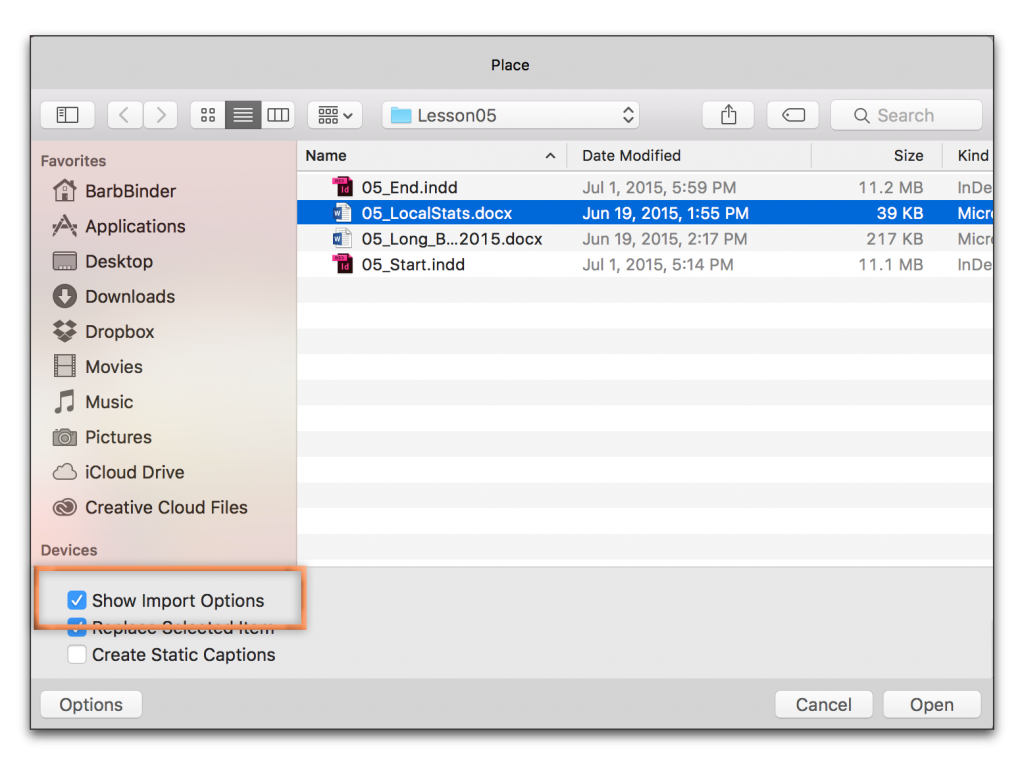 In the formatting section, choose Remove Styles and Formatting from Text and Tables, and then choose Convert Tables to Unformatted Tables, and click OK to place the text.

The text and tables will come in without overrides and you will be able to quickly format it with your styles.
Option B: I prefer not to strip out all the local formatting from the document, but I do like unformatted tables. My favorite choice is to strip the tables of their formatting once they have been placed into the layout. If a single click doesn't assign the Table style (along with the nested cell styles, paragraph styles, etc.) then I remove the overrides imported along with the tables. It's as simple as selecting the entire table, and then Opt/Alt clicking on each of the top rows within the panels shown below (Basic Paragraph, None, None, Basic Table, respectively) to remove all of the paragraph, character, cell and table overrides. Once they are gone, I can assign the Table style with a single click.

I love how fast I can format my tables, once the overrides have been removed!