Adobe Illustrator CS6: Gradients on Strokes (Finally!)
We had to wait 25 years, but the day has finally arrived. Adding a gradient to a stroke is as simple as selecting an object, and choosing a gradient from the Stroke menu.
Fantastic! But what are the possibilities?
First of all, we now have three direction options in the Stroke panel: gradient within stroke, along stroke and across stroke. All three options are accessible via the Gradient panel. The image above shows the default gradient within the stroke.The image below shows the gradient along the stroke.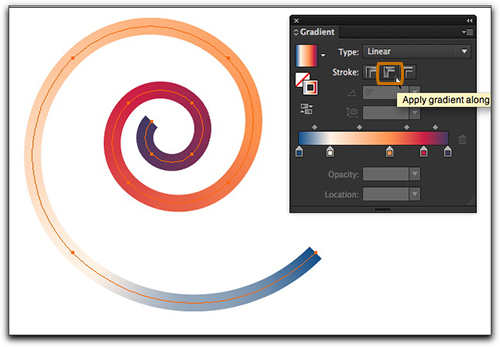 And this image shows the gradient across the stroke.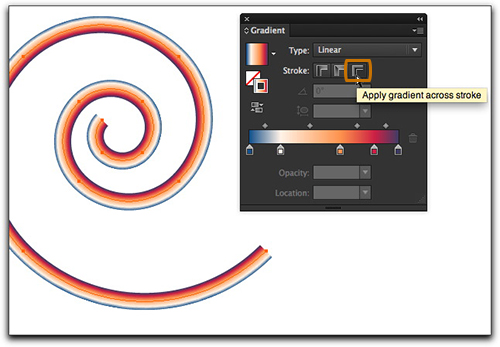 Now let's add some variable widths to our spiral: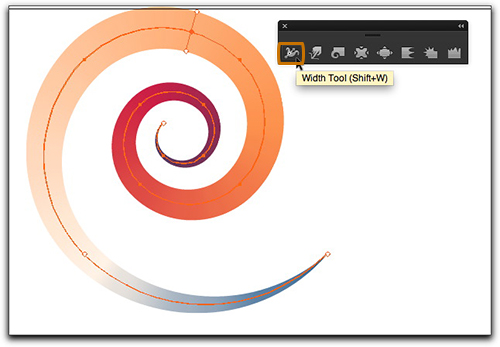 And let the fun begin!