Introduction to Adobe Premiere Pro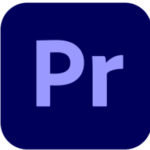 Edit visually stunning videos and create professional productions
Adobe Premiere Pro, the essential video editing application for professionals and video enthusiasts, is an incredible scalable, efficient, and flexible video editing system. It supports a broad range of video, audio, and image formats. Premiere Pro let you work faster and more creatively without converting your media. The complete set of powerful and exact exclusive tools let you overcome any editorial, production, and workflow challenges to deliver your high-quality the high-quality work for your demand.
Online Class Times:
10 am to 5 pm Eastern
Choose Your Online Training Dates:
Course Description
This is the introductory level of our Adobe Premiere Pro training. This course teaches you the essentials of digital video editing with Adobe Premiere Pro in two days of intensive hands-on training. You learn how to use the interface and editing tools for producing broadcast-quality movies used for video, multimedia, and the Web.
Who Should Attend the Introduction to Adobe Premiere Pro class?
This class is designed for someone who is comfortable using their computer but is new (or fairly new) to Adobe Premiere Pro.
Prerequisites
Students attending this training class should already have a solid understanding of their operating system (Mac or Windows), know how to use their keyboard and mouse, and how to drag a program from one window to the other on a dual monitor system. They should understand how to open programs, open, save and close files, and how to locate files on their computers. This is an introductory class, so no prior knowledge of Adobe Premiere Pro is required.
Class Topics
Video basics in Premiere Pro
Terminology • Non-linear editing • Destructive vs. Non-Destructive • YUV vs. RGB Color Space • Fullscreen video vs. multimedia • NTSC Timebase • Workspace in Premiere
Capturing in Premiere Pro
Using the Capture window to digitize video • Logging and Batch Capture
Basic Editing in Premiere Pro
Monitor window controls • Using the Monitor window to edit video • Insert / Overlay Edits • Editing video in the Timeline • Editing tools (Razor, Ripple, Roll, etc.) • Lift / Extract • In and Out points • Discussion of four-point editing
Transitions in Premiere Pro
Using the Effects tab and Effect controls • Markers in Premiere Pro • Source versus Program
Effects and Filters in Premiere Pro
Fixed effects • Animating clip properties • Applying and animating filters • Using keyframes
Creating Titles in Premiere
Types of titles (roll, crawl, lower 3rd) • Title templates • Title animation
Superimposing in Premiere Pro
Controlling transparency • Editing Audio • Adding music tracks • Controlling volume (Fade in/out)
Exporting and Rendering Movies in Premiere Pro
Export Options • Export to tape / DVD • Adobe Media Encoder
Register For This Online Training Class
Choose Your Online Training Dates: