Advanced Adobe After Effects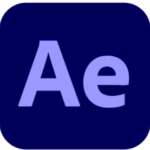 Create incredible motion graphics and visual effects
Adobe® After Effects® is the industry standard for motion graphics and visual effects, used by motion designers, graphic designers, and video editors to create sophisticated motion graphics and compelling videos.
Online Class Times:
10 am to 5 pm Eastern
Choose Your Online Training Dates:
Course Description
In this Adobe After Effects advanced training course you'll learn skills for creating dynamic content for use in broadcast, film, and on the Web. This course picks-up where the introductory Level I course leaves off, providing you with additional skills along with tips and tricks to improve your efficiency and creativity. Our After Effects classes are led by experienced motion graphics professionals who have backgrounds with broadcast, film, and online media production
As with all of our classes, our Adobe After Effects classes are hands-on and project-driven.
Because students will work along with the instructor to complete a series of projects, we recommend using two displays in our online classes (this could be two monitors, two computers or a computer and a tablet), so that the student can keep one eye on the instructor's screen as they work.
An eBook copy of the workbook and the data files will be sent to you prior to the start of the class.
Prerequisites
Students attending this training class should have completed our beginning After Effects class, or have equivalent experience. If you are not sure, please reach out to us at 303-319-9817 or email info@rockymountaintraining.com and we will help you find the right class.
Class Topics
Visual Effects Workflow
After Effects Workflow considerations
Chroma Keying in After Effects
Greenscreen Shooting Basics • Using Masks for Compositing (Garbage Mattes) • Using Keylight • Refining a Matte
Motion Tracking
Understanding Motion Tracking • Motion Tracking vs Stabilization • Setting a Track Point • Using Null objects • Compositing 2D Graphics
Motion Stabilization with After Effects
Using the Warp Stabilizer
3D Camera Tracking
Using the 3D Camera Tracker • Compositing 3D Graphics with Video
Time Remapping Video
Understanding Time Remapping • Slow Motion Effects • Fast Motion Effects • Using Frame Blending
Color Correction and Color Adjustment
Adjusting Tonality • Advanced Color Adjustments
Creating a Background Loop
Using After Effects Cloning Tools Rotoscoping Video Footage
Manual Rotoscoping • Using the Roto Brush • Painting on Color
Creating Environmental Effects
Fog • Smoke • Mist • Wind • Precipitation • Fire • Heat Distortion • Explosive Effects
Advanced After Effects Render Queue Usage
Render Output Settings • Output Module Templates
Register For This Online Training Class
Choose Your Online Training Dates:
Related Classes
Explore new paths with the essential vector tool
Adobe® Illustrator® is the industry's premier vector-drawing environment for designing across media. Express your vision with shapes, color, effects, and typography—driven by the new Mercury Performance System so you can make fast work of your most complex creations.
Discover new dimensions in digital imaging
Adobe® Photoshop® delivers imaging magic that helps you bring your creative vision to life. Create compelling images with exceptional precision with the world's best imaging software. Design anything you can imagine—at amazing speed.