Adobe Captivate 12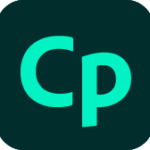 Go beyond presentations to author interactive eLearning content without programming
Adobe® Captivate® software is the industry-leading solution for rapidly authoring and maintaining highly interactive eLearning content that can be delivered on any device.
Online Class Times:
10 am to 5 pm Eastern
Choose Your Online Training Dates:
Course description
As with all of our classes, our Adobe Captivate training classes are hands-on and project-driven. This 2-day Beginner to Advanced class is taught on the reimagined Adobe Captivate 12, released in mid-2023. This live, online, virtual instructor-led (vILT) course will teach you the essential skills to create interactive and engaging eLearning. Learn Captivate via step-by-step training from an experienced eLearning developer, Captivate expert, and certified online training professional (COTP).
Note: This course covers Adobe Captivate 12, also known as Adobe Captivate or Adobe Captivate 2023. This course does not cover Adobe Captivate Classic, also known as Adobe Captivate 2019. If you are using Adobe Captivate Classic, we offer version-specific classes: Adobe Captivate Classic 101, Adobe Captivate Classic 201, or Adobe Captivate Classic 301.
Because students will work along with the instructor to complete a series of projects, we recommend using two displays in our online classes (this could be two monitors, two computers or a computer and a tablet), so that the student can keep one eye on the instructor's screen as they work.
An eBook copy of the workbook and the data files will be sent to you prior to the start of the class.
Who should attend the Introduction to Adobe Captivate training class?
This class is designed for someone who is comfortable using their computer but is new (or fairly new) to Adobe Captivate. It's also appropriate for those who have been using Adobe Captivate to edit existing projects, but don't feel comfortable designing new pieces from scratch. If you want to learn how to create incredible software simulations of anything you can do on your computer, this class is for you! Along the way, learn the value of writing recording scripts, learn best practices for recording your screen, edit/enhance the recorded content, and publish the simulations for the widest possible audience.
Prerequisites
Students attending this training class should already have a solid understanding of their operating system (Mac or Windows), know how to use their keyboard and mouse, and how to drag a program from one window to the other on a dual monitor system. They should understand how to open programs, open, save and close files, and how to locate files on their computers. This is an introductory class, so no prior knowledge of Adobe Captivate is required.
Class Topics
Review the eLearning development process, including the value of instructional design and creating storyboards
Explore the Captivate 12 interface
Create a soft skills project from scratch
Add slides
Add text blocks
Add media blocks
Add interactive components such as buttons, text fields, and drop-down menus
Add widgets
Record, edit, and import audio
Add simple actions to slide objects
Preview and publish projects
Review a software simulation eLearning script
Record software simulations in multiple modes
Add variables
Create advanced actions
Add quizzes
Enable reporting
Prepare a project to report data to a Learning Management System
Publish SCORM packages
Register For This Online Training Class
Choose Your Online Training Dates:
Related Classes
Easily author, personalize, and collaborate to create versatile help systems, policy content, and knowledgebases
Adobe® RoboHelp® offers exciting new features to create interactive help systems and knowledgebases with multichannel, multidevice publishing options. Save time with reusable assets, automated context-sensitive help authoring, and advanced dynamic user-centric content. Boost participation with community-authored content and external web content.