Using Adobe InCopy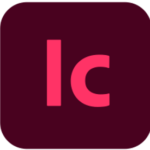 Collaborate in demanding editorial workflows
Adobe® InCopy® CC software tightly integrates with Adobe InDesign® CC page layout software. InCopy enhances collaboration between designers, editors, and writers in any size workgroup, enabling them to update the same layout simultaneously without overwriting one another's work.
Currently offered only as a custom class. Please contact us for information on setting up a class for your group.
Course Description
As with all of our classes, our Adobe InCopy training classes are hands-on and project-driven. In this 1-day class, you will learn how to use the Adobe InDesign/InCopy workflow. For more details on the specific features covered, see the list under Class Topics.
Due to the nature of the InDesign/InCopy workflow (which involves exchanging multiple files between attendees), we prefer to teach this class at your office. Please contact us for a quote for on-site training.
Who Should Attend the Using Adobe InCopy training class?
This class is designed for someone who is comfortable using their computer but is new (or fairly new) to Adobe InCopy. It's also appropriate for those who have been using Word to write and edit existing documents, but have never used Adobe InDesign or no longer want to use InDesign. While we anticipate that most students will attending training to learn InCopy, we do request that one or two seasoned designers who are competent in InDesign attend the training so that they learn how to prepare InDesign documents for the InDesign/InCopy workflow.
Class Topics
Getting to Know the Work Area
A quick overview of the InCopy CC interface
Understanding the InCopy Workflow
Layout-based, Assignment-based and Remote workflows
Getting Started
Getting organized and setting up for success
Writing and Editing Text in InCopy
Checking out files, options and limitations, checking files back in
Good Practices
A review of what you should and should not do with your InDesign/InCopy workflow
Related Classes
Discover new dimensions in digital imaging
Adobe® Photoshop® delivers imaging magic that helps you bring your creative vision to life. Create compelling images with exceptional precision with the world's best imaging software. Design anything you can imagine—at amazing speed.
Design professional layouts for print and digital publishing
Adobe® InDesign® CC is a versatile page layout application that gives you precision and control over design and typography. Create elegant and engaging pages for print, screens, and tablets. You can use InDesign to easily adapt layouts to look great on a variety of devices.