One-on-One Online Coaching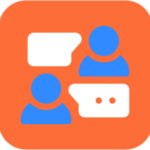 Just you, your files, and your coach
We encourage all of our students to ask us everything they can think of during class, but lots of times the big questions don't come up until class is over and our students are working on their own. Don't worry! We've got your back.
Do you just need the answer to a few questions? Instructors are available to help out with your software questions on an hourly basis. We can set up a one-hour online meeting to review your specific software issues and questions. The instructor will call you at a pre-set time, and then will log on to your desktop so that you can demonstrate where you are running into trouble. We will walk you through the steps to resolve your problem, and you can be back to work in an hour!
Class Topics
Make a list of all your questions, big and small.
Send as many questions as you can to your instructor in advance so that they can be ready to go.
You can always add additional questions if there is time left within the hour.
Schedule the session with the instructor prior to purchasing the time.