Using Adobe Acrobat Pro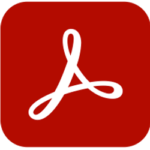 Prepare, protect, and deliver professional PDF communications
Introducing Adobe® Acrobat® Pro software. Experience the full power of Acrobat Dynamic PDF to deliver next-generation PDF communications. Collaborate more easily. Share information more securely. Gather feedback more efficiently. Increase impact by adding rich media.
Currently offered only as a custom class. Please contact us for information on setting up a class for your group.
Course description
As with all of our classes, our Adobe Acrobat Pro training classes are hands-on and project-driven. In this 2-day introductory class, the projects include creating a PDFs from a variety of sources, include Microsoft and Adobe applications. In addition, you will be working on enhancing a catalog and a conference brochure, exporting a Statement of Work document from Word and securing it, combining a variety of file formats into a single document for a board meeting, and creating a client feedback form. For more details on the specific features covered, see the list under Class Topics.
Because students will work along with the instructor to complete a series of projects, we recommend using two displays in our online classes (this could be two monitors, two computers or a computer and a tablet), so that the student can keep one eye on the instructor's screen as they work.
An eBook copy of the workbook and the data files will be sent to you prior to the start of the class.
Who should attend an Adobe Acrobat Pro training class?
This class is designed for someone who is comfortable using their computer, but is new (or fairly new) to using Acrobat Professional. It is also appropriate for those who are comfortable making basic PDFs, but do not feel confident editing and enhancing existing PDFs, or repurposing content.
We will address how to create good PDFs from the Microsoft Office applications, as well as the Adobe Creative Cloud applications, and the Adobe Technical Communication Suite applications.
Prerequisites
Students attending this training class should already have a solid understanding of their operating system (Mac or Windows), know how to use their keyboard and mouse, and how to drag a program from one window to the other on a dual monitor system. They should understand how to open programs, open, save and close files, and how to locate files on their computers. This is an introductory class, so no prior knowledge of Adobe Acrobat is required.
Class Topics
Creating Adobe PDF files
Easily create PDF files from existing files, such as Microsoft Word documents, web pages, scanned documents, and images. Learn to convert scanned images into searchable text, reduce the size of a PDF, and convert multiple files at one time.
Reading and working with PDF files
Get the most out of the PDF documents you create and read using navigational aids like tools and bookmarks, the accessibility features for those with vision and motor impairments, search tools, and more.
Enhancing PDF documents
Explore text, data and image editing, as well as repurposing content by copying or exporting it to another application. Learn how to redact content to remove permanently remove confidential data from a PDF, and how to apply Bates numbering to legal documentation.
Editing content in PDF Files
You can modify PDF documents by rearranging, cropping, deleting, or inserting pages; editing text or images; or adding multimedia files. You can also add navigational aids such as bookmarks and links.
Using Acrobat on mobile devices
Many of the tools you used to work with PDF files in acrobat on the desktop are also available on document cloud and in the Adobe acrobat mobile apps, so you can keep working wherever you are.
Using Acrobat with Microsoft Office files
Using Acrobat PDFMaker and Create PDF in Acrobat, you can easily convert Microsoft office documents to PDF. In Windows, PDF maker settings also let you convert word headings to bookmarks, include comments, and start email-based reviews.
Combining files
You can easily combine multiple files, including files of different file types, into a coherent PDF document. You can even select which pages to include from each document.
Adding Signatures and Security
Secure your PDF documents through password protection and distribute documents for signatures using Adobe Sign.
Using Acrobat in a review cycle
Discover how to use Acrobat's robust commenting and markup tools to keep to review cycles efficient and make it easy for colleagues to give feedback on your documents.
Working with forms
Learn how to create an interactive PDF form with text boxes, radio buttons and action buttons. Use Acrobat's distribution and tracking commands to collect and compile the form data.
Using actions
Actions automate repetitive tasks and make processes more consistent. Learn how to use the actions that come with Acrobat and create your own to use and share.
Related Classes
Explore new paths with the essential vector tool
Adobe® Illustrator® is the industry's premier vector-drawing environment for designing across media. Express your vision with shapes, color, effects, and typography—driven by the new Mercury Performance System so you can make fast work of your most complex creations.
Design professional layouts for print and digital publishing
Adobe® InDesign® CC is a versatile page layout application that gives you precision and control over design and typography. Create elegant and engaging pages for print, screens, and tablets. You can use InDesign to easily adapt layouts to look great on a variety of devices.