Advanced Articulate Storyline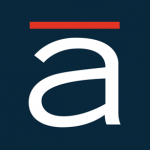 Create interactive e-learning, easily
Choose Articulate Storyline if you want to author courses with a single standalone product. With Storyline, you create virtually any type of quiz, course, interactive content, or software simulation using one authoring tool.
Online Class Times:
10 am to 5 pm Eastern
Choose Your Online Training Dates:
Course Description
As with all of our classes, our Articulate Storyline classes are hands-on and project-driven. The advanced Articulate Storyline class provides students with the knowledge and hands-on practice they need to develop and build advanced interactions, extend the functionality of Storyline, and have a better understanding of Storyline project workflow.
Because students will work along with the instructor to complete a series of projects, we recommend using two displays in our online classes (this could be two monitors, two computers or a computer and a tablet), so that the student can keep one eye on the instructor's screen as they work.
An eBook copy of the workbook and the data files will be sent to you prior to the start of the class.
Who Should Attend the Advanced Articulate Storyline class?
This class is for those who are familiar with the basic features of Storyline such as scenes, storyviews, slides, layers, triggers, timelines, importing text-characters-videos, creating simple tests and assessments and other basic functions and would like to gain deeper knowledge of Storyline. This class builds upon fundamental skills in Storyline Essentials by providing students with hands-on practice extending Storyline capabilities, and customizing the learner experience. In this class we will explore many media features in depth including best practices for audio and video, Animations, Storyline Variables, Triggers, cue points and student reporting. An in depth discussion of eLearning best practices, Scenario based learning and Instructional Path Models.
Prerequisites
Students attending this training class should have completed the introductory class, or have equivalent experience. Students should take a look at the course objectives for the Articulate Storyline Essentials class to make sure that they have met the objectives. If they are not sure, they should reach out to us at 303-319-9817 or email info@rockymountaintraining.com and we will help them find the right class.
Class Topics
Fully Branding a Storyline Template
Understanding Scenario Based Learning
Create custom scenarios in Storyline
Understanding Instructional Path Model
Work with audio and video
Use detailed graphic properties
Build progress meter with conditional states
Implement interactive objects
Use and display project variables
Combine Storyline features into seamless and integrated products.
Use the Timeline, Scenes, and Layers more efficiently
Use JavaScript with Storyline
Importing question sliders from  spreadsheet
Prepare a Storyline project for use with a Learning Management System
Creating software simulations
Tips and Techniques
Best Practices
Register For This Online Training Class
Choose Your Online Training Dates:
Related Classes
Go beyond presentations to author interactive eLearning content without programming
Adobe® Captivate® software is the industry-leading solution for rapidly authoring and maintaining highly interactive eLearning content that can be delivered on any device.
Explore new paths with the essential vector tool
Adobe® Illustrator® is the industry's premier vector-drawing environment for designing across media. Express your vision with shapes, color, effects, and typography—driven by the new Mercury Performance System so you can make fast work of your most complex creations.