Advanced Adobe FrameMaker (Unstructured)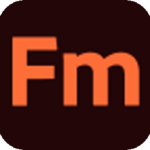 Author and format unstructured content
Adobe® FrameMaker® software is a best-in-class authoring and publishing solution for unstructured technical documents. Work smarter with smooth import of Microsoft Word files, intuitive book handling features, fast and powerful table formatting commands, condition tags for single source output, and round-trip PDF-based reviews.
Online Class Times:
10 am to 5 pm Eastern
Choose Your Online Training Dates:
Course Description
As with all of our classes, our Advanced FrameMaker classes are hands-on and project-driven. In this 2-day class on the advanced features of unstructured FrameMaker, you will be working on several separate books, along with chapters from a book and a flyer. For more details on the specific features covered, see the list under Class Topics.
Because students will work along with the instructor to complete a series of projects, we recommend using two displays in our online classes (this could be two monitors, two computers or a computer and a tablet), so that the student can keep one eye on the instructor's screen as they work.
NOTE: We will not be sending a FrameMaker workbook. Instead, your class will be recorded and sent as a reference tool at the end of each day.
Who Should Attend the Advanced FrameMaker training class?
This class is designed for the technical writer (or the aspiring technical writer) who has attended the Introduction to Adobe FrameMaker (unstructured) class, or is comfortable creating new documents and working with the Character, Paragraph and Table Designers. In this advanced class, we complete our understanding of document-specific features (i.e., anchored frames, cross-references, footnotes and conditional text), and then move on to collecting individual documents and combining them into books. We will also cover electronic publishing from a FrameMaker document or book.
Prerequisites
Students attending this training class should have completed the introductory class, or have equivalent experience. Students should take a look at the course objectives for the Introduction to Adobe FrameMaker class to make sure that they have met the objectives. If they are not sure, they should reach out to us at 303-319-9817 or email info@rockymountaintraining.com and we will help them find the right class.
Class Topics
Anchored Frames and Graphics
Import a variety of images into a FrameMaker document and control their position via Anchored Frame options.
Cross-References and Footnotes
Add paragraph and spot cross-references and insert and format footnotes.
Books and TOC
Pull multiple individual chapters into a book and learn how to control page and chapter numbering, and then generate a table of contents for the entire book.
Indexes
Add index markers to your chapters, and generate an Index from the completed book.
Conditional Text
Learn how to use conditional text to create multiple versions of a single document or book.
Hypertext and PDF
Create interactive PDFs from your FrameMaker chapter files and book files, complete with manual and automatic hyperlinks and bookmarks.
Register For This Online Training Class
Choose Your Online Training Dates:
Related Classes
Explore new paths with the essential vector tool
Adobe® Illustrator® is the industry's premier vector-drawing environment for designing across media. Express your vision with shapes, color, effects, and typography—driven by the new Mercury Performance System so you can make fast work of your most complex creations.
Easily author, personalize, and collaborate to create versatile help systems, policy content, and knowledgebases
Adobe® RoboHelp® offers exciting new features to create interactive help systems and knowledgebases with multichannel, multidevice publishing options. Save time with reusable assets, automated context-sensitive help authoring, and advanced dynamic user-centric content. Boost participation with community-authored content and external web content.